QBD8**T/Q/**/~~ X-Range 2 Rectangular Desks Back to Back with Standard Frame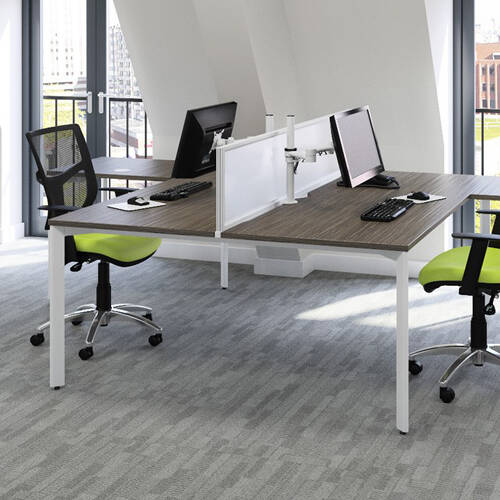 QBD8**T/Q/**/~~ X-Range 2 Rectangular Desks Back to Back with Standard Frame
£438.90 (Excl VAT.)
£526.68 (Incl VAT.)
Please note that images on computer screens often distort the actual colours and you may wish to order a fabric card or wood sample if you want an accurate reflection of the finish.
Qty
Product Description
Product Specification
Reviews (0)
X-Range is a very competitively priced range of office desks and office storage available in a choice of finishes. X-Range incorporates complementary office storage, desks, office tables and office screens and an extensive selection of reception counters.
Bank of 2 desks back to back
Each desk is from 1000 wide to 2000 wide x 800 deep x 735 high
PLEASE NOTE A CLUSTER OF TWO DESKS MUST HAVE A POWER TOWER FOR STABILITY. THIS IS INCLUDED IN THE PRICE
A CABLE TRAY FITTED TO A DOUBLE SIDED STAND ALONE DESK MUST HAVE A CUT OUT TO ACCOMODATE THE MANDATORY CENTRAL POWER TOWER. THIS HAS BEEN INCLUDED IN THE PRICE OF THE CABLE TRAY.
Includes Cable Tray
Please call the sales office for further information